Why use an oil based shed treatment?
Oil based shed treatments provide excellent protection against weathering and water ingress. Available in clear and coloured formulas, oil based shed paint products are easy to apply and maintain. The key benefit of using an exterior wood oil is that they keep shed timbers nourished and supple. This helps to prevent cracking, splitting, swelling and warping of the shed timbers. Wood oils will also never crack, flake, blister or peel off.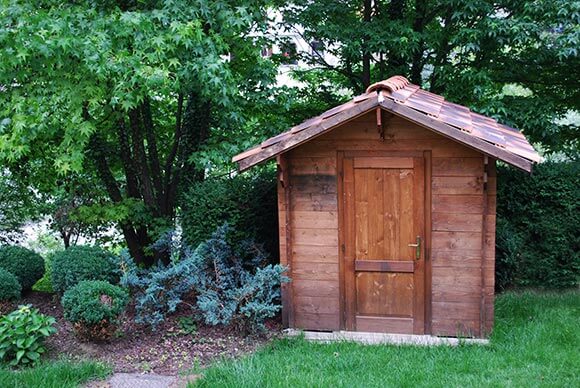 clear and coloured shed oils
When treating a shed there is usually a preference to either keep the shed looking as natural as possible or to add colour. For the best possible protection, it's always recommended to treat sheds and other garden structures with a wood or shed preservative prior to oiling. This combination of wood preservative and wood oil gives sheds the best protection from biological threats such as mould, algae and insect attack. It also provides the best protection from the damaging effects of weathering such as wind, rain, sun and temperature extremes.
Types of shed oil?
There are a number of oil based shed paint options that are perfect for use on sheds, log cabins and wooden summerhouses. Traditional oils such as Danish Oil and Teak Oil can be used but these require numerous coats and regular re-coating to retain their weather proofing properties. Other specialist external wood oils are made from a blend of waxes, oils and resins which makes them more durable and longer lasting. These oils tend to only require 2 coats and only require maintaining every 2 years or so, dependent on the shed location and exposure to the elements. Many exterior wood oils also contain UV filters which are added to protect the natural colour of the shed timbers from the Sun's UV rays.
Top 5 Recommended Wood Oils for Garden Sheds
To keep the natural appearance of the shed albeit with a slightly darker, almost damp like appearance, simply apply a clear shed preservative then a clear exterior wood oil.
Oil coverage
The type of wood used to make the shed can affect the amount of coverage you get from an exterior wood oil. Rough timber sheds such as overlap and feather-board sheds will absorb more oil than smooth planed timber sheds such as tongue and groove and shiplap construction sheds.
If using a colour or pigmented oil, the colour is also likely to be darker or stronger on a rough timber shed because of the greater absorption. As the wood will soak in more oil, it will produce a darker or stronger colour than on a smooth planed timber shed or summerhouse.
Adding Colour to Garden Sheds
Colouring a garden shed with pastel tones or more vibrant colours to brighten up gardens and other outdoor living spaces has become hugely popular. For more traditional shades of brown, green or black, sheds can first be coloured or stained with a coloured shed preservative and then over-coated with a clear wood oil.
If a more colourful approach is desired, use a clear wood preservative, then over-coat it with a semi translucent or opaque coloured exterior wood oil.
Coloured exterior wood oils suitable for wooden sheds
Holzol Weather Oil: A high quality oil designed for use on all exterior woodwork including garden sheds and more.
Osmo Country Colour: An oil-based opaque wood stain suitable for garden sheds and other exterior wood
Alternatives to oil-based shed treatments
Alternatively, using a shed paint is a great way to colour and protect garden sheds. Shed paints or garden paints are available in far more colours than wood preservers and exterior wood oils so if looking for something altogether brighter and more vibrant, then a shed paint will likely be a better option.
A great alternative to exterior wood oils are decking oil products. Decking oils are formulated from blends of wax, oil and resins to provide weather protection and durability. After all, they're designed to withstand foot traffic, liquid spillages and weather extremes. Many decking oils also contain UV filters and are available in both clear and coloured formulations.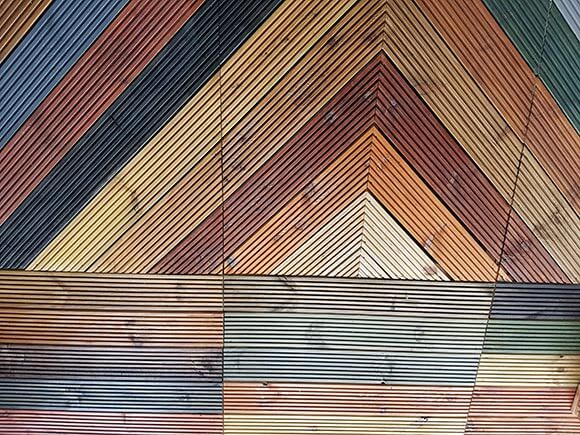 To find out more about decking oils, their uses, benefits and types see our decking oil treatments here
Garden Shed FAQ's
Can't find the answer to your garden shed care or maintenance project above? See our frequently asked garden shed questions and answers page, where we try to answer some of the more commonly asked questions relating to garden shed care, maintenance, and shed treatments.